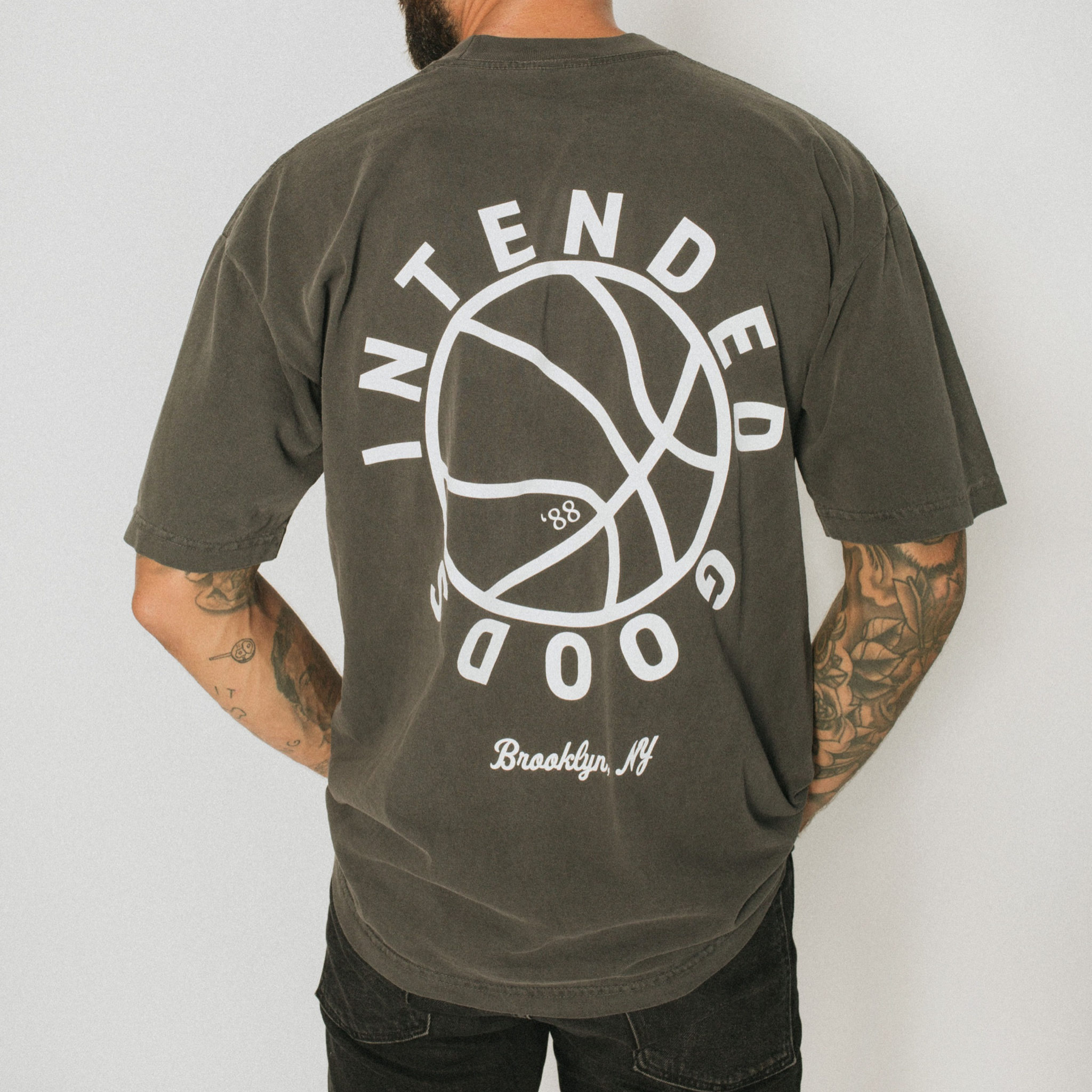 The tee is made in Los Angeles from 100% cotton. The feel is broken in with a mid-weight. The fit is slightly oversized with a higher neckline. This piece is a vintage black color way with white ink.
100% COTTON
MADE IN THE USA
ADDED NECK BINDING
THICK CREWNECK 
6.5 oz
Pre-shrunk / Made in the USA
Model is 5'11" 175lbs wearing a size large.
| | | | | |
| --- | --- | --- | --- | --- |
|   | Front Body Length | Chest Width | Across Shoulder | Sleeve Length |
| XS | 263/4 in. | 171/8 in. | 171/8 in. | 81/2 in. |
| S | 273/4 in. | 19 in. | 19 in. | 83/4 in. |
| M | 285/8 in. | 21 in. | 21 in. | 9 in. |
| L | 291/2 in. | 227/8 in. | 227/8 in. | 91/4 in. |
| XL | 301/2 in. | 243/4 in. | 243/4 in. | 91/2 in. |
| 2XL | 313/8 in. | 265/8 in. | 265/8 in. | 93/4 in. |
| 3XL | 323/8 in. | 281/2 in. | 285/8 in. | 10 in. |